What is augmented reality on promotional products?
BV : first agency to introduce augmented reality on promotional products

.



Please contact us to work together on your marketing project!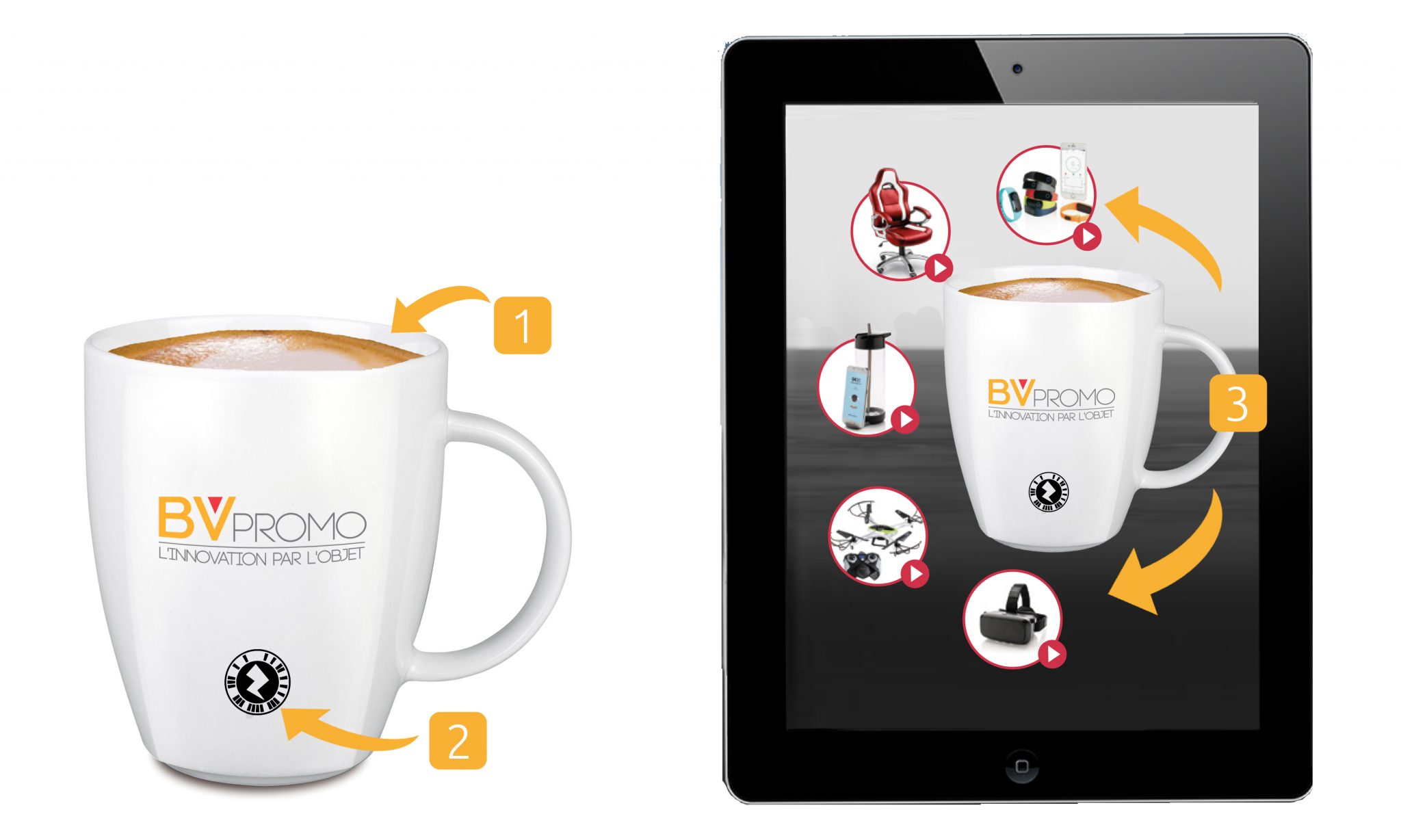 Take an actual product, for example, a custom mug!

Scan the printed code with a smartphone

and listen, watch or read on various types of media (videos, sounds, images, etc.)
Interactive
Interactivity: more than just a logo or an advertiser's image, augmented reality on promotional products provides access to enriched information.
Measurable
The popularity of traditional promotional products is proven, but is difficult to quantify. When an "AR" tracker is scanned, it generates statistics and measures the actual ROI.
Competitive
Marketing products that use augmented reality are support media with an excellent return on investment.
Augmented reality adds extra value and significantly amplifies these positive results.
Durable
Seventy-five percent of people in France* remember the brands they see on promotional products.
With augmented reality, the information can also be updated and adapted at any time.
*Source 2FPCO
Innovative
Augmented reality makes even the most traditional personalized notebooks high-tech.
AR offers a high level of interaction and communication.
Strategic marketing
Integrating augmented reality into your company's marketing strategy is profitable. Imagine having all your products interact with augmented reality, with a dedicated app and codes, creating gateways to social networks and extending augmented reality to all or almost all of your marketing products.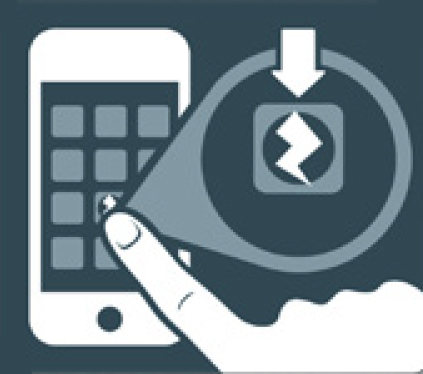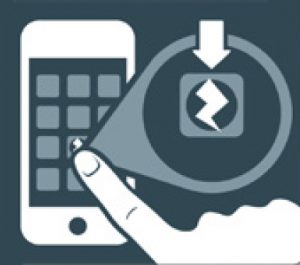 the app is free of charge on the Apple Store and Google Play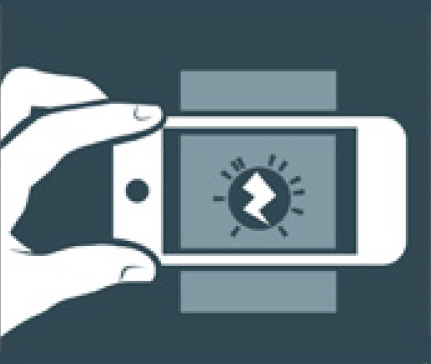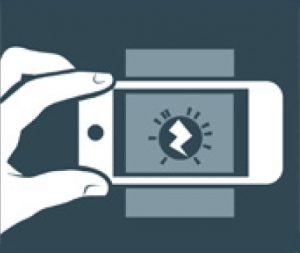 Scan the media product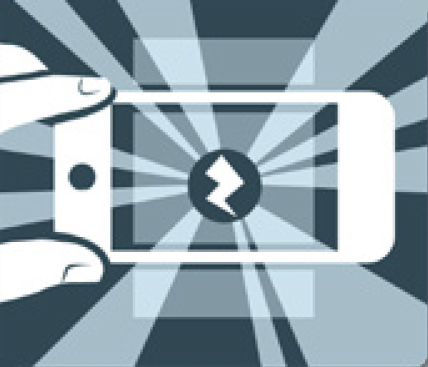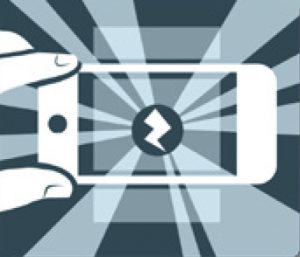 And get started now! Augmented reality is here
Let the experience begin…
These industries are now using augmented reality on their products!
Who's next?

Industry
Animations of machine tools, factory visits, modeling manufacturing processes…
Construction
Visualizations of finished projects, interactive visits, construction stages, viewing plans.
Tourism
Interactive monuments
Remote guided tours of tourist sites
Health
Diagnostic tools, product training, education
Trade
Assisted merchandising, promotions,
virtual showrooms, virtual fitting rooms
Sport and entertainment
Videos of events, strengthen the supporter/fan effect, sound bytes, competition tables
Agri-food
Production site visits, producer presentations, original recipes