Creating an online promotional product shop
and corporate catalog management
OPTIMIZE YOUR COMPANY'S PROMOTIONS
In order to best meet the needs of our customers who are organized into franchises or agencies, we have developed a service for creating online personalized product shops.
More than just a supplier of promotional products, BV supports you in the creation of your own online promotional product shop.
Cost optimization and respect for your graphic charter
We offer you a global solution for managing your purchases of promotional products. We respect your graphic charter and your brand image.
We take care of the whole process:
* Creation of your custom shop : website, fully personalized with your colors and your logo, with specific features added.
The website is continually updated and we can announce your news, events, new products, etc.
The website is secure and can be accessed by your employees with a login and password. Each account is personal.
The website is visible on the Internet only and is not visible in search engines.
* Selecting your personalized products: we select a set of promotional products according to your activities, your budget and your needs. We work with trustworthy partners who respect safety standards.
* Labeling: We take care of the labeling of your products, from the validation of the final proofs to delivery.
* Storage: We manage your stock in our 1000 square-meter warehouse located in the 77th Arrondissement.
* We manage for you the entire order process, until delivery to your agencies or franchises.
Our logistics department takes care of shipping.
* Statistics: We can provide you with statistics of the most frequently ordered products, the least viewed products, etc.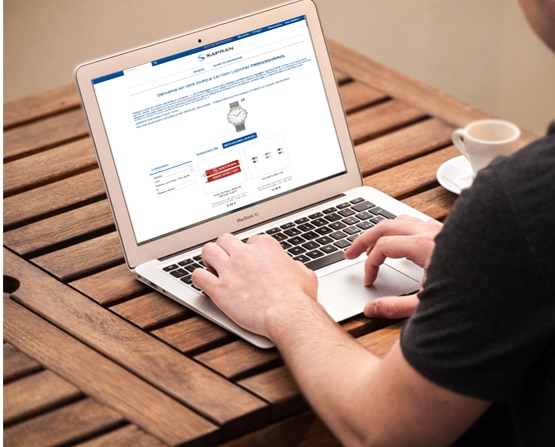 We use reliable IT technology and solutions that are perfectly adapted to your requirements and needs.
SAP, combined with Ariba, provide an efficient and secure data flow. We can also use a Punch Out process if needed.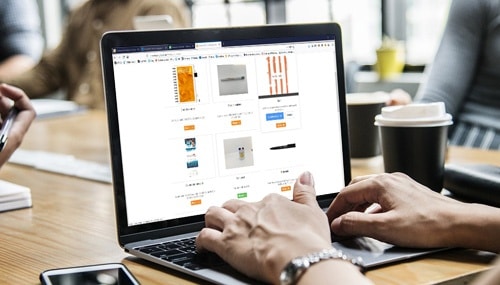 Your shop, in your colors, with quick and easy orders for your employees everywhere in France and around the world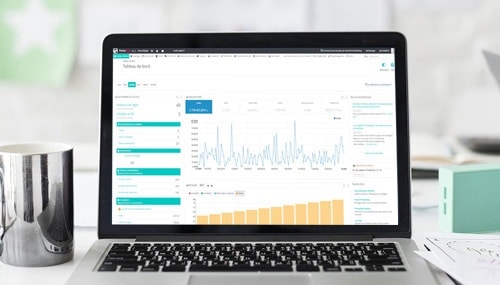 You will have access to accurate statistics on the most frequently ordered and the most viewed promotional products, as well as available stock.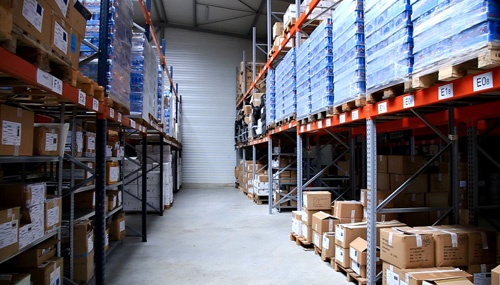 We take care of stock management and logistics in our 1,000 square-meter warehouse in the Paris region.
THE ADVANTAGES OF AN ONLINE PROMOTIONAL PRODUCT CATALOG
We simplify the management of your promotional products!
Once you have chosen the products and determined the prices in the shop, you no longer have to worry about it!
We respect your graphic charter: no more problems with agencies that make promotional products with the incorrect logo, the wrong colors, or that make unsafe products.
Improve your return on investment
No more producing orders in small quantities and therefore at less advantageous prices.
You can also include online quotations or a pre-order system.
A system that has been proven over many years
We have been providing this service to some of our customers for a long time. The system is safe and efficient and allows you to manage your promotions easily and more practically.
Hosting managed in compliance with the GDPR
We host personalized product shops on our own secure servers.
If you wish, you can have your own domain name.
All our hosting and processes comply with the General Data Protection Regulation (GDPR).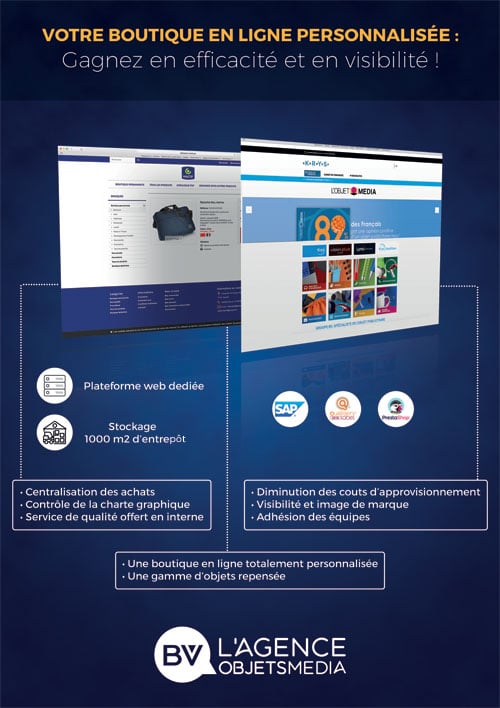 Our promotion consultants will be happy to tell you more about our online shop service.
The online shop is very efficient and saves us a lot of time. All of our agencies can easily order our entire range of promotional products with a uniform graphic charter and logo.
It is truly an essential tool for our brand today!